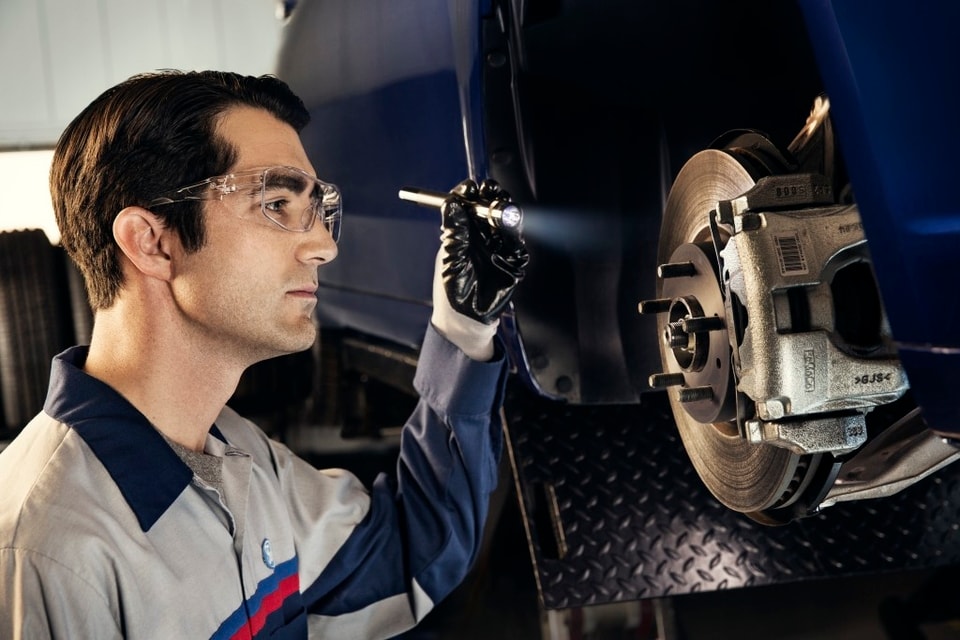 From major repairs to routine services, the team at Purchase Ford can take care of it all. Check out some popular service items we can take care of with ease:

Routine Oil Changes
Typically, it's recommended that you change your oil every 3,000 miles, though this depends on your vehicle. Depending on your driving style, vehicle, and more, we'll be able to set you up with the routine oil change schedule that meets your needs. Keeping up with your routine oil changes is the easiest and most affordable way for you to prevent expensive repairs and maintenance down the line. Keeping fresh, clean oil in your engine ensures that everything moves easily, with reduced friction and dirt buildup.
​
Tire Rotations
Another frequent service you should have taken care of is your tire rotations. You might not think about this as much as you think of other services, but keeping up with your tire rotations is an easy way for you to extend the life of your tires. Typically, it's recommended to rotate tires every 5,000 to 7,000 miles, but again, this depends on a variety of factors. Tires are not all made the same, with varying treads, patterns, depths, materials, and even your driving habits can affect how often you should rotate the tires. Our team can sort it all out for you, so you can save money on buying new tires too often.

Brake Service
Your brakes are one of the most important parts of your vehicle, so it's important to always take care of your brake service here in the Benton area. If you hear a squeaking, grinding, or you're feeling like your car isn't stopping like it should, then it could be time to have your brakes serviced or replaced. From pads to shoes, we'll be able to get you in and out, and on your way, with the strong and capable brakes you rely on.

Multi-Point Inspections
No matter if you're planning on heading out for a long road trip, or need your annual inspection updated in Paducah, the service center at Purchase Ford will get your car, truck, or SUV in and out quickly and easily. We often recommend a quick inspection if you're planning on taking a trip, heading into changing seasons, and or maybe you hear a funny noise that you're concerned about. We'll be able to easily give your vehicle a thorough inspection, covering inside and out, so you can be aware of any potential problems, concerns, or needed repairs.