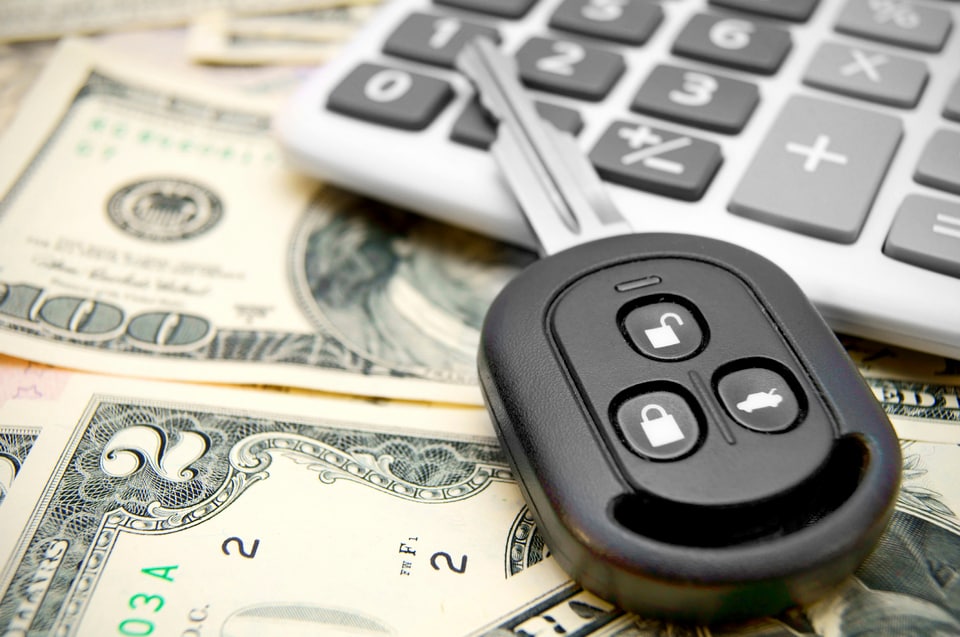 Leasing Vs Financing a New Car
When it comes time to acquire your next Ford, you can choose to either lease a vehicle or purchase it outright. The decision that you make will largely depend on your budget and how you plan on using the car. Here at Purchase Ford Lincoln in Mayfield, KY our staff in the finance center can help you to choose the option that is best for you! Let's take a look at some of the potential benefits of leasing a car as well as the potential benefits of financing a vehicle.
The Potential Benefits of a Ford Lease
You Only Pay for Depreciation
Leasing a vehicle may be ideal for those who are looking for a lower monthly payment. When you lease a car, you only pay for its projected depreciation throughout the lease term. For instance, if you had the car for two years, your lease payment would be roughly equivalent to its rate of depreciation over that period.
You're Not Tied to the Vehicle for More Than 24 to 36 Months
In most cases, a lease will last for two or three years. When the lease term is over, you can return the vehicle to any Ford dealership in Paducah, and you are under no obligation to make any future payments to the leasing company. If you truly enjoyed your Ford, you can purchase the vehicle for the residual value amount stated in the lease agreement itself.
Leasing Is Best for Those Who Want the Latest Features
If you enjoy having vehicles with the latest technology and safety features, it may be in your best interest to lease a vehicle. This is because it is generally easier and more affordable to acquire a new car after a lease expires as opposed to trading in a car that you own every two years.
Leasing Can Be Ideal If You'd Like to Forego a Down Payment
While it is possible to build equity in a leased vehicle, that is not necessarily the goal. Therefore, it may not make sense to make a down payment on a car that you don't plan on driving for more than a couple of years. Instead, you can use that money to catch up on other bills or simply keep it in an emergency fund.
The Potential Benefits of Financing a Ford
Financing Terms Can Be Flexible
We will do everything we can to help you and drivers like you in the Benton, KY area obtain a loan that fits into your budget today and for years to come. Auto loans can range in term from two years to eight years depending on what your desired payment is. We may be able to evaluate loan offers from multiple lenders, which can improve the odds that you get the lowest interest rate available. Plus, you can take advantage of some outstanding incentives and offers that makes shopping much more special.
Drive the Car as Much as You Like
Generally speaking, you can only drive a leased vehicle about 12,000 miles per year. This may not meet your needs if you travel for business or like taking road trips to and from Murray, KY on a regular basis. Furthermore, when you finance a vehicle, you won't have to worry about paying an extra fee for excess wear and tear.
Feel Free to Trade or Sell the Vehicle at Any Time
You are allowed to trade or sell a financed vehicle at any time regardless of how much equity you have in it. Therefore, if you decide that you want or need a different car or truck, there is nothing stopping you from acquiring one. If you have positive equity in your current vehicle, it can be used as a down payment on your next car or truck.
Whether you are looking to lease or purchase a vehicle, we are here to do whatever it takes to meet your needs. It may be possible to apply for credit online today to help streamline the process of acquiring your next car or truck. Here at Purchase Ford Lincoln we are proud to help drivers of all types get something that more drivers will love.
Your privacy is important to us.
Our Dealership takes your privacy seriously and does not rent or sell your personal information to third parties without your consent. Read our privacy policy.
Finance Hours
Monday

8:00am - 5:00pm

Tuesday

8:00am - 5:00pm

Wednesday

8:00am - 5:00pm

Thursday

8:00am - 5:00pm

Friday

8:00am - 5:00pm

Saturday

8:00am - 5:00pm

Sunday

Closed